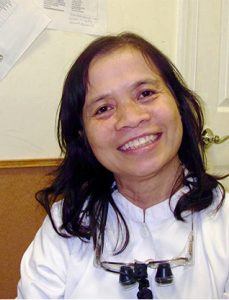 Myvan Tran, DDS
Dr. Myvan Tran is a dedicated and trustworthy general dentist in Alexandria, Virginia. She opened her private practice, Telegraph Dentists, in 2003 after traveling to the United States and later graduating from
USC Dental School
in 2001.
She opened her practice in 2003 with the main goal of reaching out to as many people in the area as possible and providing them with affordable dental care. She believes everyone should have access to affordable dentistry and works hard to make sure that care is still the best available.
Dr. Tran loves attending continuing education courses in all fields of dentistry to provide the best in service in this ever-evolving world of dentistry. Throughout her many continuing education courses, the courses she enjoys the most involve orthodontics and implant dentistry. She also believes strongly in promoting good oral health as a whole, satisfying all essential needs of patients' teeth and providing solutions to aesthetic concerns that come up.
Some of the services Dr. Tran is proud to provide her patients include restorative dentistry, cosmetic dentistry, oral surgery, prosthodontics, endodontics, periodontics, pedodontics, orthodontics, preventive dentistry, dental hygiene and implant dentistry (both surgical placement and restorations).
In her free time, Dr. Tran enjoys listening to music, dancing and art work of all variations. She is passionate about collecting stamps and is very good at solving Sudoku puzzles.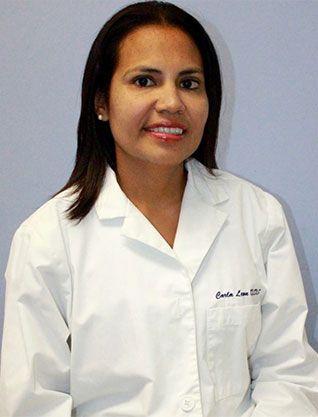 Carla Leon, DDS
Dr. Leon is originally from Peru! In 2001, Dr. Leon graduated from
Cayetano Heredia University Dental School
in Lima, Peru. She continued her education at
Louisiana State University Dental School
and
University of Maryland Dental School
for one- and two-year programs in Advanced Education in General Dentistry.
Dr. Leon joined Telegraph Dentists in 2006, and she has been providing the best dental care for her patients ever since. She treats them with respect and cares for them as if they were her own family. Her treatment plans always outline the options available for the patients, but she never forces procedures on them.
Dr. Leon is married and has three active and wonderful boys who keep her very busy after work. She enjoys doing outdoor activities, going to the gym and watching movies at the theater in her free time.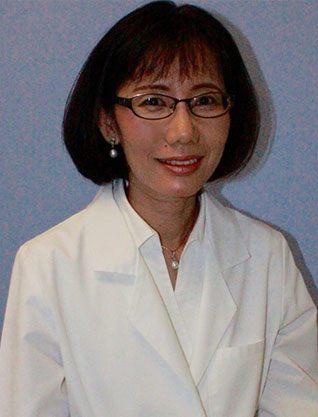 Nikki Nguyen, DDS
Dr. Nikki Nguyen is our orthodontist. After completing her undergraduate studies with honors at
Virginia Commonwealth University
, she received her dental degree from the
Medical College of Virginia School of Dentistry
and went on to specialty training in orthodontics at
Temple University
. In addition, she attained a post-doctoral master's degree in Science of Dentistry. She is a
board-certified Diplomate of the National Board of Orthodontics
. Dr. Nguyen is also certified in
Invisalign® treatment
, which is the best and only non-visible form of removable orthodontic therapy. She has been treating children, teenagers and adults in Northern Virginia since 1994. It's never too late to have a beautiful smile! If you missed the chance as a teenager, NOW is the time to make it right! If straight, beautiful teeth are your desire, Dr. "Nikki," as the kids call her, is the one to see. Dr. Nikki is active at the local church and enjoys being a soccer mom. She loves reading, traveling and spending time with her husband and two beautiful children.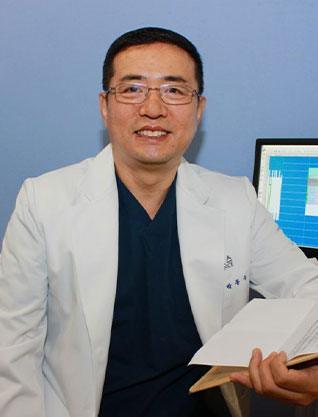 Dong Soo Park, DDS
Dr. Park grew up in Southern California. He graduated from
Northwestern University Dental School
with a Doctor of Dental Surgery degree (DDS) under the U.S. Army Health Professional Scholarship Program. Soon after graduation, he was selected for a one-year AEGD residency program at Fort Gordon, Georgia. After a couple years of military service overseas, he was accepted into the Army's Periodontal Residency Program at Fort Gordon, Georgia, and graduated from this program in conjunction with the
Medical College of Georgia
with a Master of Science in oral biology. He achieved his board certification in the specialty of periodontics and became a
Diplomate of the American Board of Periodontics
. He also received a PhD degree in oral biology at
Yonsei University Graduate School
and served as an adjunct clinical professor for four years.
Dr. Park has served in numerous positions of responsibility including Chief of Periodontics, Officer in Charge of clinics and dental hospitals, deputy commander at various stations throughout Europe, the U.S. and Asia. He has received numerous military awards to include "A" Proficiency Designator, the Order of Military Medical Merit, the Meritorious Service Medal with two oak leaves, the Army Commendation Medal with three oak leaves, the Army Achievement Medal with one oak leaf and the Distinguished Service Medal. He has also published numerous scientific and clinical articles and lectured broadly at various dental meetings throughout Europe, the United States and Asia. Dr. Park currently serves as Colonel in the U.S. Army Dental Corps, and he plans to retire within the next couple of years after serving the country for 30 years.
Meet Our Team
At Telegraph Dentists, you will find a team of cheerful and friendly dental professionals who care deeply about you and your family. Our team members are extremely knowledgeable about every aspect of your care, and we also speak Spanish, Vietnamese and Korean to better serve the people in our community. You can learn more about us here. Better yet, meet them in person when you call 703-879-1222 for your dental appointment in Alexandria, Virginia.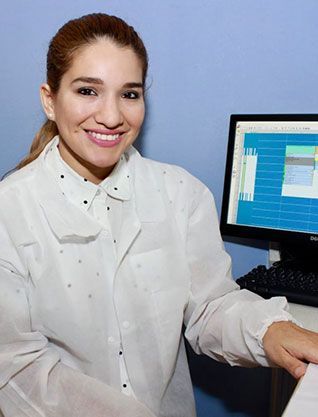 Paula Cortez — Consultant Director
Paula Cortez is the consultant director here at Telegraph Dentists. She is originally from Bolivia in South America but now works for us here in our wonderful Alexandria, Virginia, dental office!
She brings to our office over 10 years of dental experience! Starting out as a receptionist, Paula has learned how to operate all aspects of the front office of other dental offices and now works as our consultant director. Not only does she support the office and the operations behind the scenes that most patients aren't aware of but she is also known to have a bright welcoming smile on her face and greets each patient when they arrive.
Paula has three beautiful children and loves nothing more than to spend time with them. The oldest girl is Thaliana, the middle son is Christian and the youngest girl is Aithana. Her main priority when she arrives at work is to maximize the patients' needs and truly make each patient as content and happy as possible. In her free time, Paula enjoys working out and taking her children to visit local water parks.
Check back soon to meet the rest of our team!