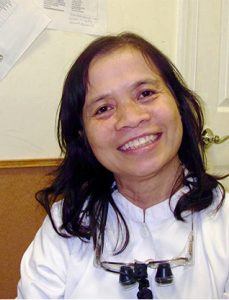 Myvan Tran, DDS
Dr. Myvan Tran is a dedicated and trustworthy general dentist in Alexandria, Virginia. She opened her private practice, Telegraph Dentists, in 2003 after traveling to the United States and later graduating from
USC Dental School
in 2001.She opened her practice in 2003 with the main goal of reaching out to as many people in the area as possible and providing them with affordable dental care. She believes everyone should have access to affordable dentistry and works hard to make sure that care is still the best available.Dr. Tran loves attending continuing education courses in all fields of dentistry to provide the best in service in this ever-evolving world of dentistry. Throughout her many continuing education courses, the courses she enjoys the most involve
orthodontics
and
implant dentistry
. She also believes strongly in promoting good oral health as a whole, satisfying all essential needs of patients' teeth and providing solutions to aesthetic concerns that come up.Some of the services Dr. Tran is proud to provide her patients include
restorative dentistry
,
cosmetic dentistry
,
oral surgery
,
prosthodontics
,
endodontics
,
periodontics
,
pedodontics
, orthodontics,
preventive dentistry
,
dental hygiene
and implant dentistry (both surgical placement and restorations).In her free time, Dr. Tran enjoys listening to music, dancing and art work of all variations. She is passionate about collecting stamps and is very good at solving Sudoku puzzles.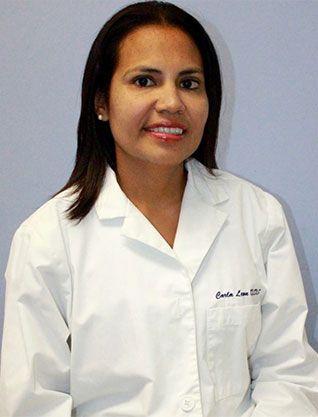 Carla Leon, DDS
Dr. Leon is originally from Peru! In 2001, Dr. Leon graduated from
Cayetano Heredia University Dental School
in Lima, Peru. She continued her education at
Louisiana State University Dental School
and
University of Maryland Dental School
for one- and two-year programs in Advanced Education in General Dentistry.Dr. Leon joined Telegraph Dentists in 2006, and she has been providing the best dental care for her patients ever since. She treats them with respect and cares for them as if they were her own family. Her treatment plans always outline the options available for the patients, but she never forces procedures on them.Dr. Leon is married and has three active and wonderful boys who keep her very busy after work. She enjoys doing outdoor activities, going to the gym and watching movies at the theater in her free time.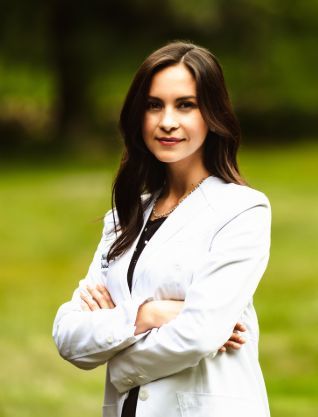 Jeimmy Lopez Hernandez, DMD, MSD
Dr. Hernandez completed her professional studies in general dentistry in Colombia. While working in her own practice in Colombia, she decided to chase her dreams and travel to the United States. Once in the U.S., Dr. Hernandez joined the Advanced Education in General Dentistry program at
Boston University
. During her time at Boston University, she worked in the orthodontics and dentofacial orthopedics research department, conducting research in growth and development with
Forsyth Institute
in regimens of retention alongside the
University of Washington
. Boston University granted Dr. Hernandez her master's in dental science and Certificate of Advanced Graduate Study in orthodontics and dentofacial orthopedics.Dr. Hernandez comes from a long line of dentists, beginning with her great-grandfather, followed by her grandmother and, finally, her mentor, her mother. She grew up in her mother's dental office. At the age of 16, she began her dentistry path by becoming a dental assistant and dental hygienist while helping her mother in the family business. Dentistry fulfills her innate desire to help people improve their oral health, self-perception and confidence. It gives her the opportunity to be engaged and involved with her patients' lives and personal achievements during their treatment and for a lifetime.She enjoys spending her free time outdoors, immersed in nature and surrounded by richness and scenic views while biking or hiking. She also loves cooking and creating new and innovative vegan dishes to delight friends and family.
Meet Our Team
At Telegraph Dentists, you will find a team of cheerful and friendly dental professionals who care deeply about you and your family. Our team members are extremely knowledgeable about every aspect of your care, and we also speak Spanish, Vietnamese and Korean to better serve the people in our community. You can learn more about us here. Better yet, meet them in person when you call 703-879-1222 for your dental appointment in Alexandria, Virginia.
Check back soon to meet our team!